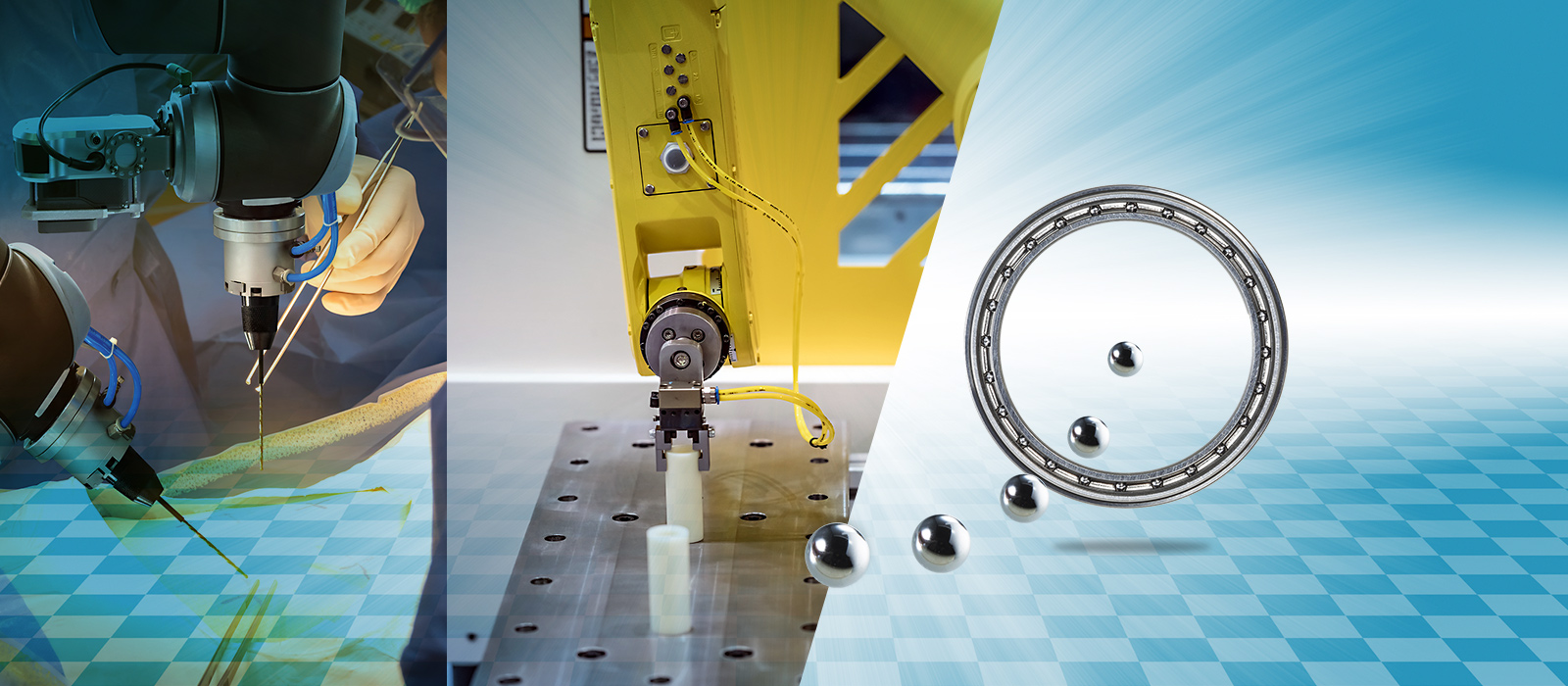 We deliver a wide range of products in a timely, reliable manner,
with a focus on extra-miniature/miniature/small bearings,
flanged bearings, extra-thin-section bearings and large stainless-steel bearings

EZO Bearings: Spreading around the world
EZO Bearings are now sold in more than 30 countries around the world.
This expanding market attests to the global recognition of EZO Bearings.

Kitanihon Seiki and the EZO brand have striven to manufacture products that meet the needs of customers ever since the company's foundation in 1969. We intend to make continuous efforts to further improve our technologies, which have been built up over the years, and to contribute to the future development of society and industry.