CSR activities
Connections with the community
A zone where advanced technologies achieve harmony with nature: This is the home of EZO.
We contribute to the community the spirit of manufacturing that we've fostered here.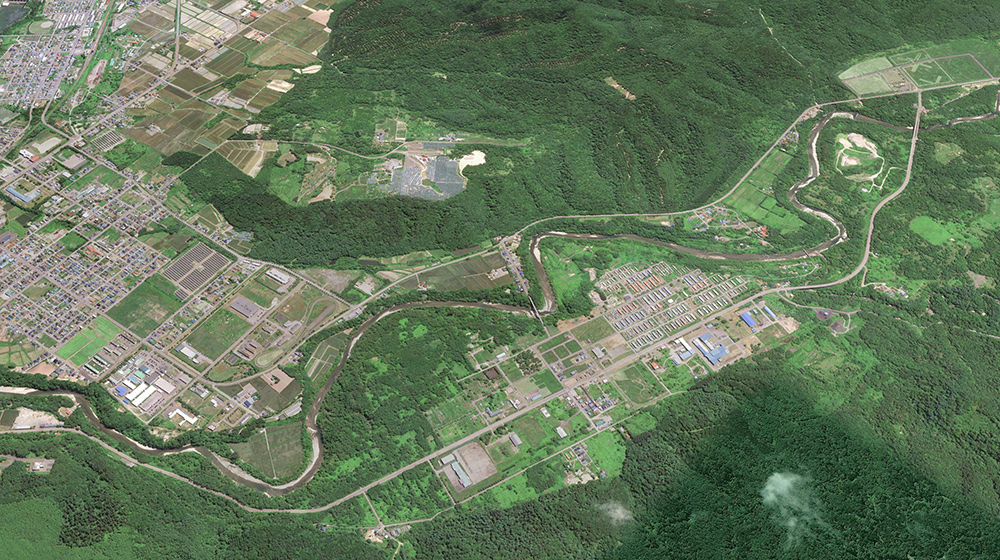 Main factory
Art museum/photo gallery
Kitanihon Park
Multipurpose Center
Nishiashibetsu factory
Pellet factory
Industrial complex
Google Earth / Image © 2018 Digital Globe
Ashibetsu City and Kitanihon Seiki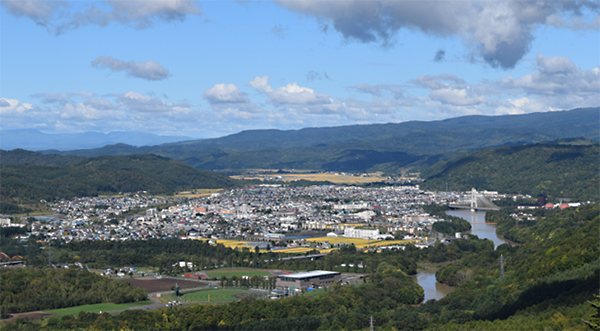 Ashibetsu, which is at the center of Hokkaido, is a beautiful city that's 90% forest land.
In this city that once prospered from coal mining, Kitanihon Seiki built a factory in 1969 to create employment for people who'd lost their jobs due to the decline of the coal mine. Today, Kitanihon Seiki is a leading local company with approximately 600 employees, mostly from the local area.
Main factory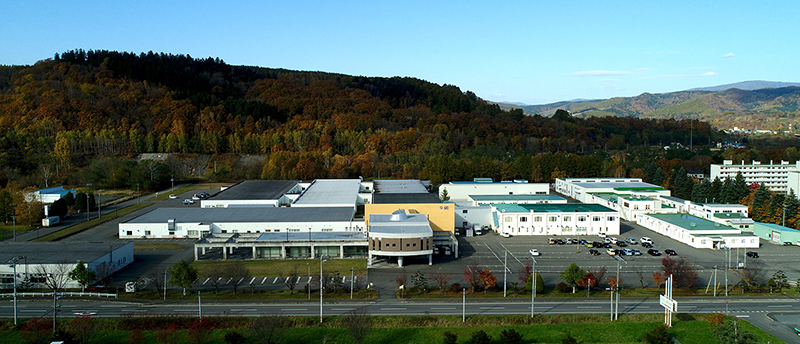 Nishiashibetsu factory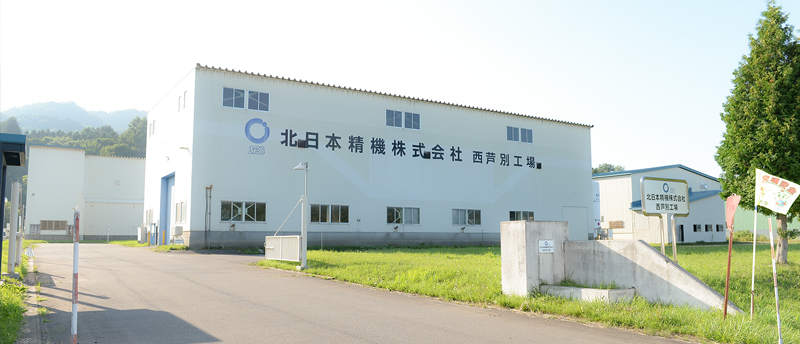 Sponsorship of local events
Kira Kira Festa Ashibetsu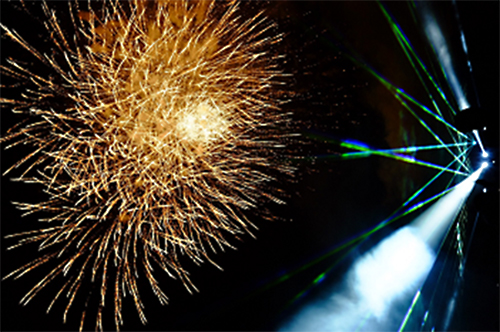 This large mid-summer event of synchronized fireworks, laser beams and music is held in Ashibetsu every August. Our company is among its sponsors.
Ashibetsu Kenka Festival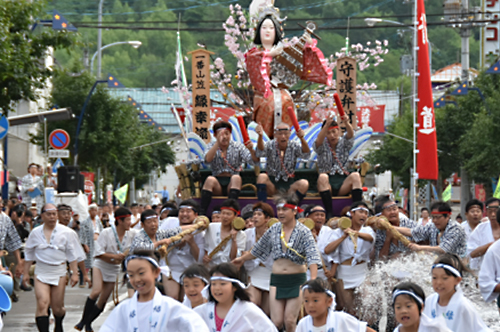 The Kenka Yamakasa at the Hoshi no Furusato Ashibetsu Kenka Festival held every July is a yamakasa (float) event of the North that's been certified by the Hakata Gion Yamakasa Promotion Association of Fukuoka, the birthplace of the Yamakasa festival. Many of our employees participate.
Portable shrine carried by children in Kamiashibetsu-cho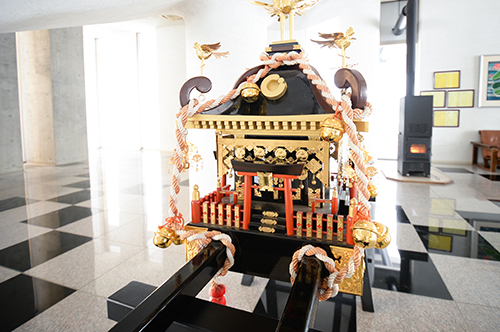 We made a portable shrine jointly with a local woodworking shop and donated it to the organization for local children.
Social contribution activities
Multipurpose Center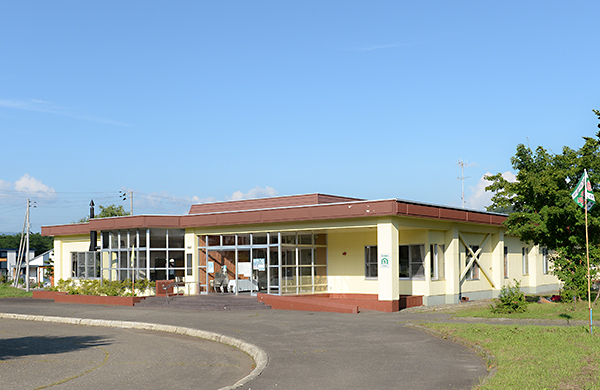 We bought a facility in the Nishiashibetsu area from Atsubetsu City and renovated it. We've concluded an agreement for it to be used as an emergency shelter for local residents and as a replacement facility for the police station. It's also used for meetings and various other purposes.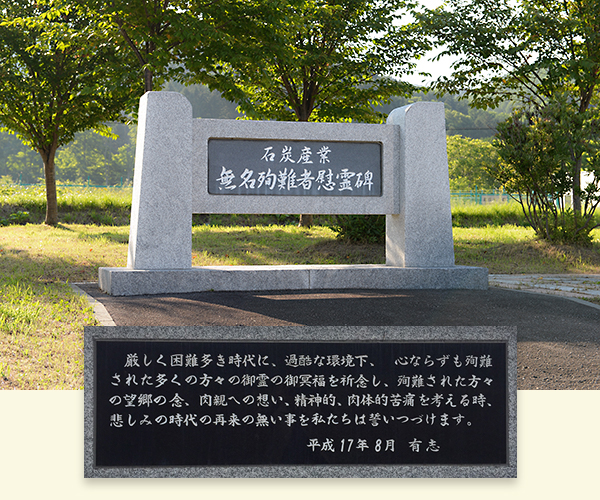 A monument in the square in front of the multipurpose center was erected to commemorate workers of different nationalities who lost their lives in the local coal industry. The monument is inscribed on the back with a message from its builders.
We pray for the many workers who tragically lost their lives in a harsh environment during severe and difficult times. Thinking about their nostalgia, feeling for their families and physical pain, we vow to make sure that such sad times never come again.

August 2005
Kitanihon Park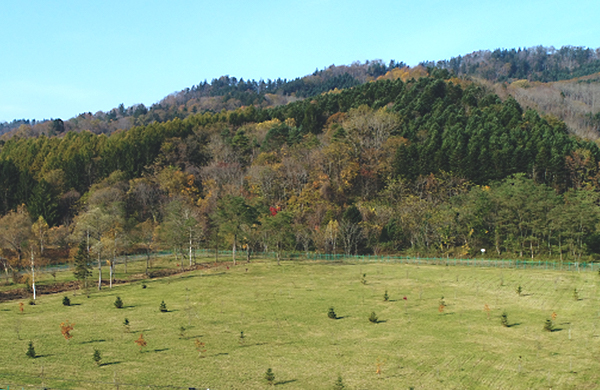 The gentle 4,300m2 slope (land owned by our company) in front of the multipurpose center went unused after coal miner houses had been removed. We built a walking trail on the slope and planted 500 trees of 18 species, including Sargent cherries, to conserve the landscape and use the site as a place for relaxation.
Pellet factory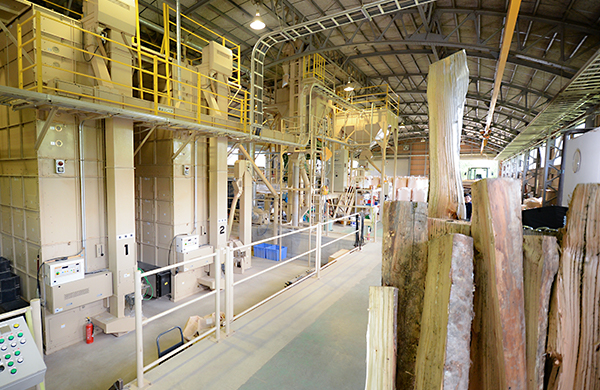 We promote ecological measures such as the production of wood pellets from the rich forest resources of Ashibetsu and the use of pellet heaters/boilers at the company.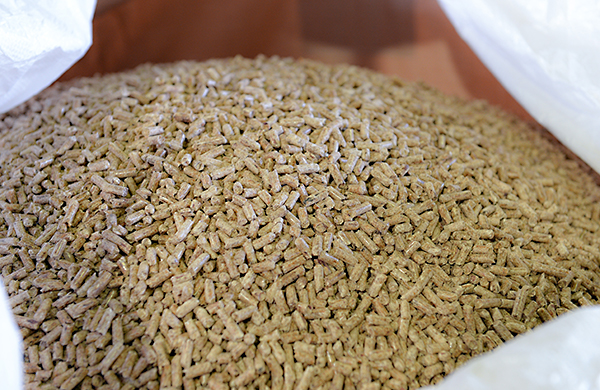 Wooden pellets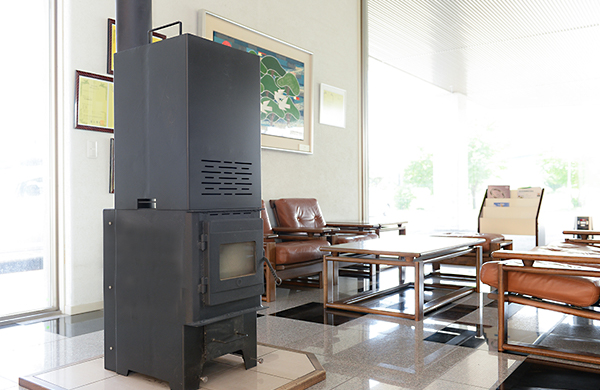 Pellet heater developed by the company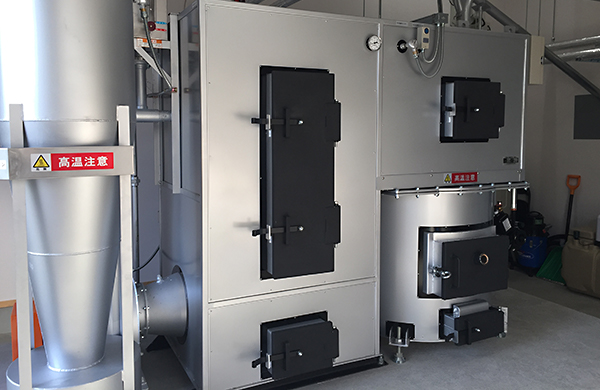 Pellet boiler
Industrial complex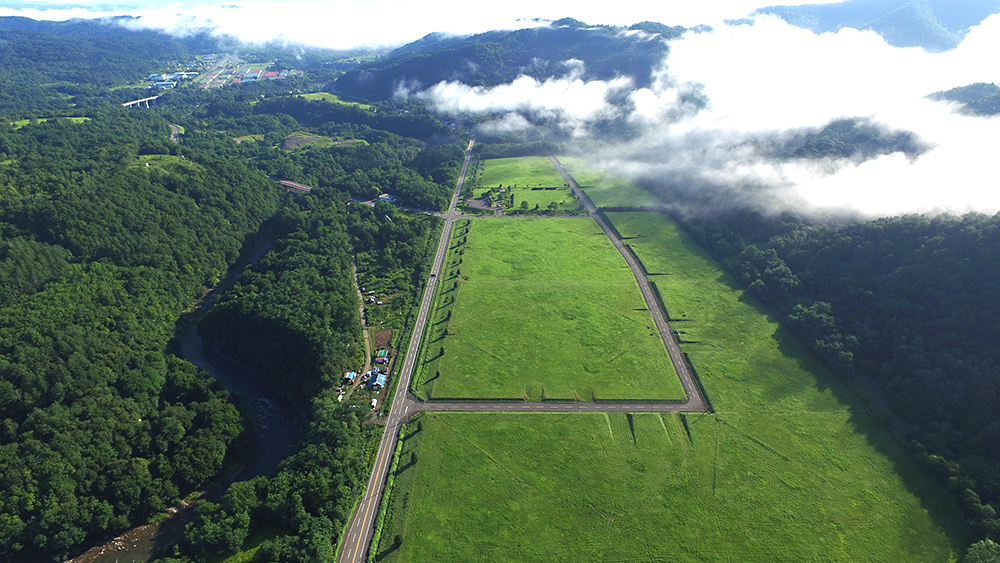 An industrial complex was acquired from the Organization for Small & Medium Enterprises and Regional Innovation for the expansion of our company's factory and for cooperation in the utilization of the site by Ashibetsu City for industrial promotion. (The complex is approximately 200,000m2)
Cultural contribution to the community
Art museum/photo gallery

We established Nishiashi no Sato Co., Ltd., which operates a museum and photo gallery, to contribute to the revitalization of Ashibetsu as a city of art. Those facilities are used by locals as places of art and cultural exchange.
Factory tour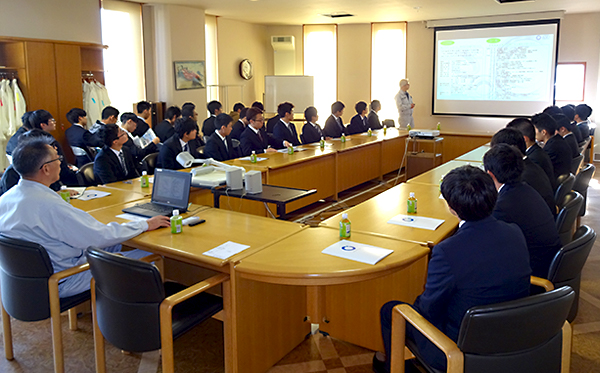 In Ashibetsu, manufacturing is a key industry, along with agriculture and forestry, and it plays an important role in regional revitalization and job creation. Our company organizes factory tours to present our industrial culture to future leaders of industry and culture.